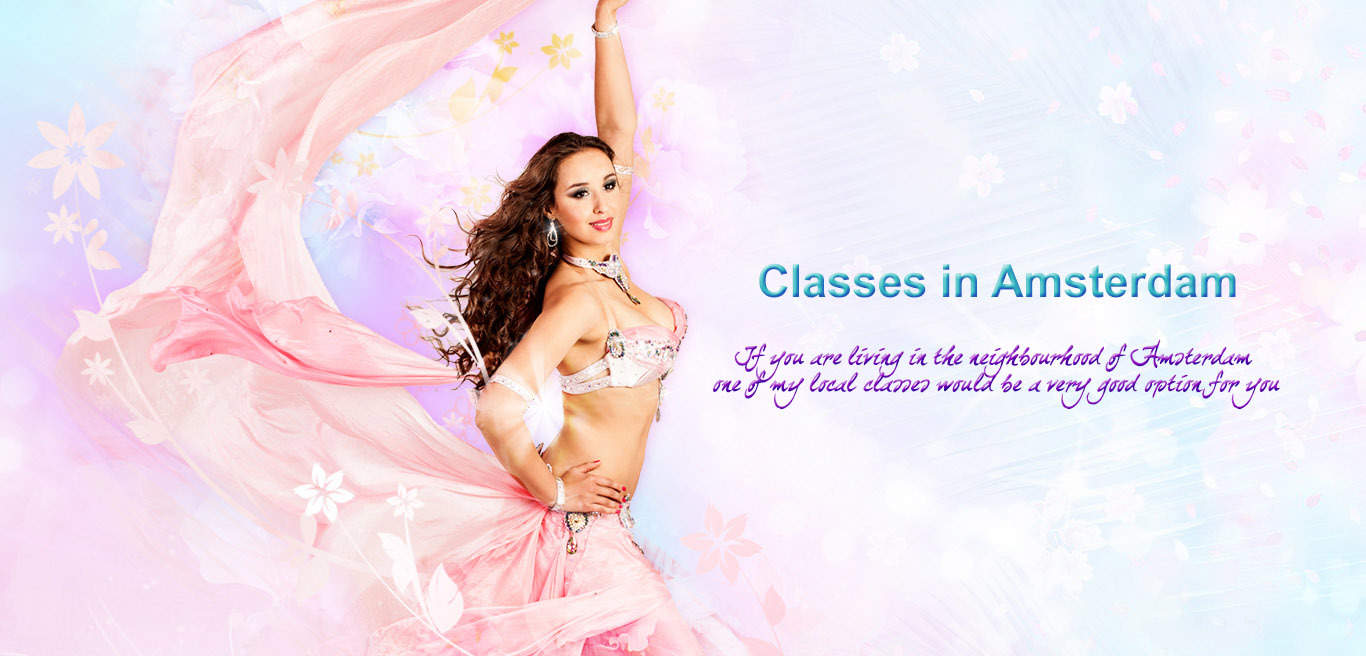 Golden Era Event with Badriyah
Let Badriyah take you back into the magical time of Golden Era. The time that Bellydance had it's golden time in Hollywood and Egypt with legendary bellydance stars like Samia Gamal, Tahia Carioca, Naima Akef and Katy, appearing on the white screens.
 We dedicate a full afternoon and evening to this most glamorous topic, with a workshop, a lecture and an open stage.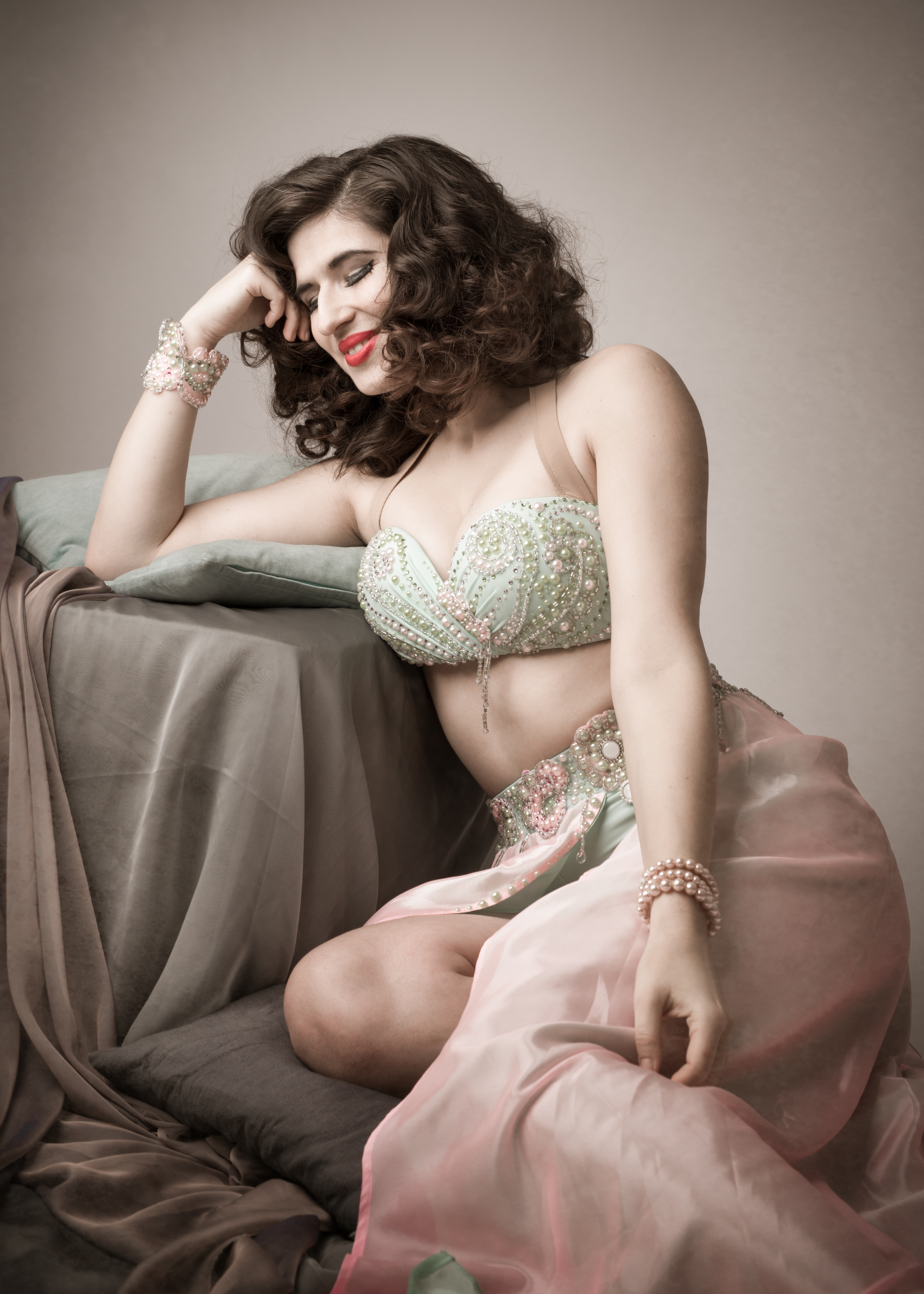 Badriyah is a professional oriental dancer, devoted mainly to Egyptian classical and folkloric styles, and the Golden Age of belly dance. She teaches regular classes at Shoonya Dance Centre in Gent, Belgium. She performs for 10 years with Bellydance Evolution, a dance troupe lead by Jillina. Her passion is the history of bellydance, she has  collected more than 300 vintage bellydance items and her dream is to build up a bellydance museum.
Golden Era Bellydance Workshop
Technique and choreography in the style of Golden Era Bellydance from
Egyptian movies in 1940′ and 1950′. Focus on dance vocabulary of
Samia Gamal, Tahia Carioca, Naima Akef and Katy.
15:30 – 17:30 h
Golden Era Bellydance Lecture
The biggest step towards creation of bellydance as we know it now – this lecture goes through Golden Era of bellydance in 1930′-1940′ entertainment halls like Casino Opera, to Egyptian movies in 1950′. The lecture points out the important events which changed the look of bellydance throughtout the beginning of 20th century.
19:15 – 20:15 h
Golden Era Lecture
€17,50
Workshop + Lecture Package
€60
***
Program
– 15:30 to 17:30 Workshop Golden Era
– 18:00 to 19:00 Dinner with all students*
*Bring some food/ drinks to share
-19:15 to 20:15 Lecture Golden Era
-20:15 to 22:00 Shows/ Open stage/ Free dancing*.
*Entrance only for participants of the workshop/ lecture
DRESS CODE: GLAMOROUS SPARKLES
Open Stage
Do you want to participate on the open stage? Then you need a full package entrance card.
Register for open stage: CLICK HERE 
Location
Heartbeat Dance Studio: Nieuwe Kerkstraat 126A