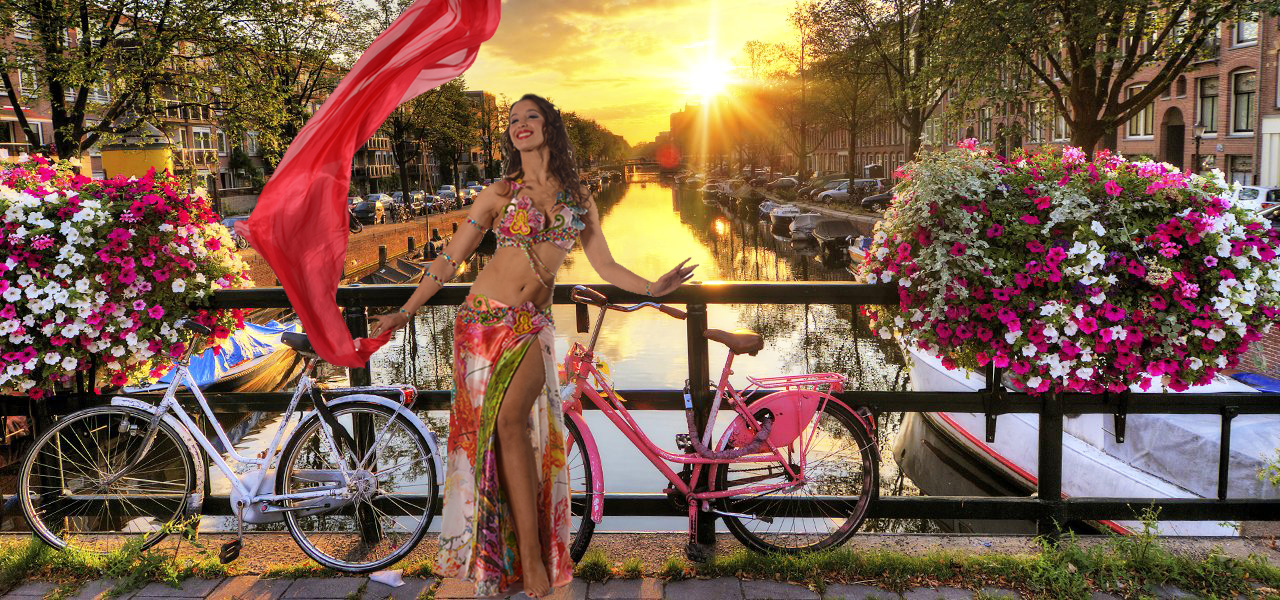 Summer Bellydance School
This summer I have created a very special program for you. I have invited guest teachers to share their wonderful expertise with you. I will also teach a number of workshops. The workshops will take place in July and in August. There is a beautiful mix of real Egyptian ? Oriental, fusion and some connected dance style like Bollywood and Gypsy dance.
Enjoy and xx Aisa Lafour.
Location:
Heartbeat Dance Studio, Nieuwe Kerkstraat 126A, Amsterdam
* Summer workshops are included in the H.O.B memberships!
In July there are regular classes + Summer workshops.
In August there are only summer workshops.
A single workshop
35 euro
Book your single workshops in the schedule below.
Summer Membership
100 euro (includes all summer workshops)
Unlimited workshops + regular classes:
Purchase a 3 month membership for 150 euro to attend all summerworkshops and regular classes in July and September.
August 19th
19:00- 21:00
Urban Fusion Choreo
Teacher: Themis
Level: All levels
Fast fusion with hip hop music: Let's fuse bellydance work with a more urban vibe, using short DC combos that would be appropriate with non-traditional music. Come and see for yourselves!
August 20th
19:00- 21:00
Ballet/ Bellydance Fusion
Teacher: Franka
Level: All levels
Belly-ballet: Ballet forms a great addition to the technique of every bellydancer. In this workshop we will practice ballet techniques and learn a beautiful belly-ballet fusion combination/mini choreo.
 August 22nd
11:00- 13:00
Slow & Romantic choreo with emphasys on arms
Teacher: Themis
Level: All levels 
Maximum capacity reached. Only Livestream now!
 Slow combos and arms, Divine Chaos Style: Let's work on arm and body fluidity and put them to work in slow, elegant and expressive combinations. Think beautify, photo-op extensions, turn and arm work.
August 22nd
13:30 -15:30
Lyrical Metal Bellydance Fusion
Teacher: Franka
Level: Interm/ adv
Maximum capacity reached. Only Livestream now!
Metal-bellydance: Step out of the box! Come and learn Franka's bellydance fusion choreography to a beautiful lyrical heavy metal song. Check out and experience this unique combination for yourself.
August 26th
19:00- 21:00
Latin Fusion
Teacher: Aisa Lafour
Level: All levels
Maximum capacity reached! Only Livestream now!
Latin dance and Bellydance go surprisingly well together. In this workshop you learn basic latin movements of Samba and Salsa fused with Oriental movements.
August 27th
19:00 – 21:00
Bellydance Basics
Teacher: Aisa Lafour
Level: Beginner
In this workshops we will go over most of bellydance basic movements. You will learn basic technique and combinations and how to put it on the music.
 August 29th
11:00- 13:00
Shaabi choreo
Teacher: Aisa Lafour
Level: Intermediate
Shaabi, which in Arabic means of the people, is a popular genre of party music in Egypt.  It's more a social dance than  a performance dance , but nowadays it's brought to the stages by bellydancers. You will learn a shaabi choreo in this workshop. 
August 29th
13:30 -15:30
Gypsy Dance
Teacher: Mena Leila
Level: All levels
A Journey through Gypsy dance. Gypsies throughout the world live a life full of pain and joy. This is to be seen in their dance. In this workshop  Mena Leila takes you on a journey through India, via Andalusia, the Ottoman Empire ending up with a tambourine by a Romanian campfire. She will show you the basic dance steps and you will learn a gypsymix choreo. Fun, energetic and empowering!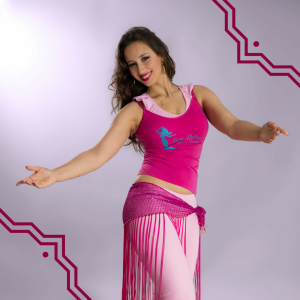 Aisa Lafour is the founder of the Hearbeat of Bellydance school where she passionately teaches her weekly bellydance classes. She has won numerous dance awards and has travelled world wide to teach and perform.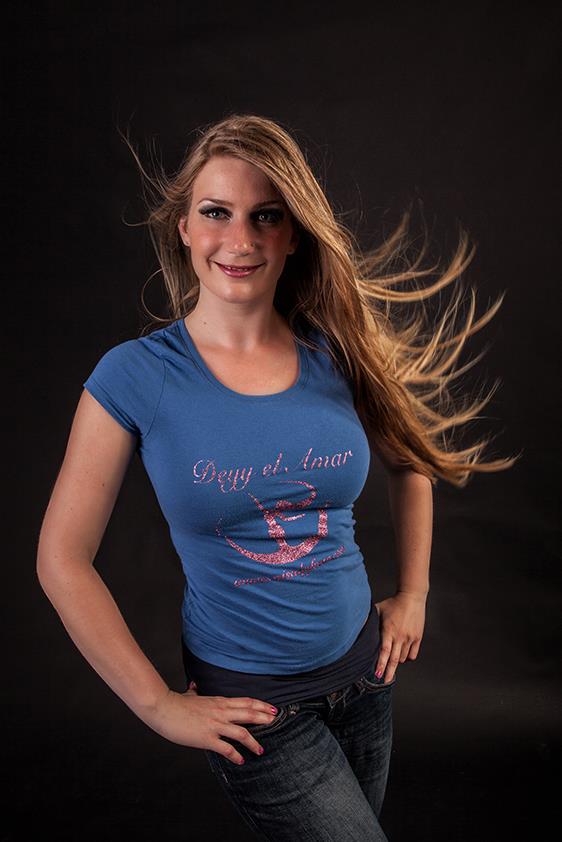 Franka has been dancing Ballet since a very early age. Later she fall in love with Bellydance. She started to take classes with Sylvia de Rochemont. Later she joined Aisa Lafour's dance school. First as a student but soon she joined the performance group Deyy el Amar and Amarin, and she became Aisa's assistent. Now, she is one of the main teachers in the Heartbeat of Bellydance school and teaches weekly classes to the intermediate and advanced students.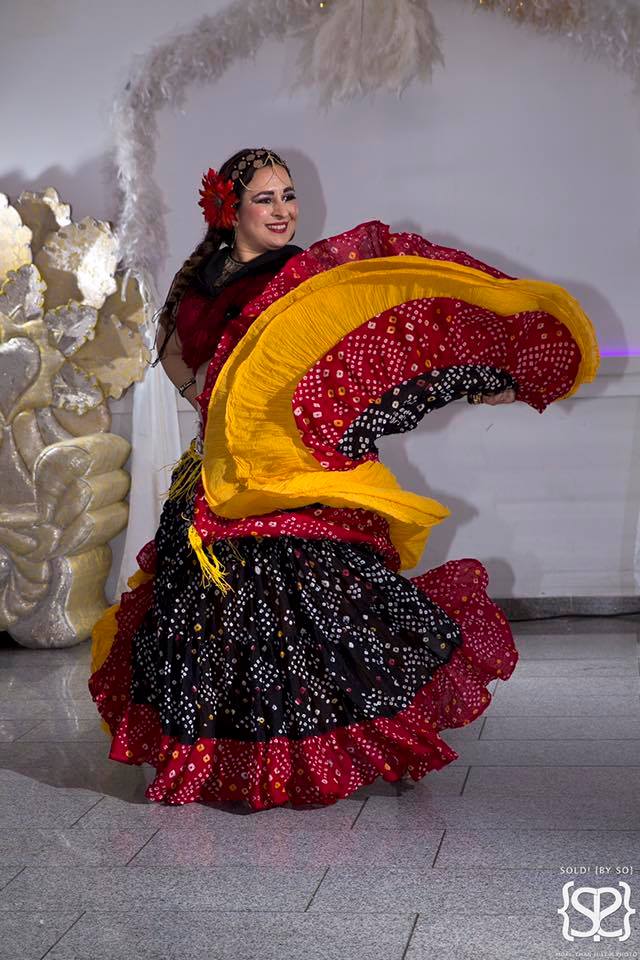 Themis is a wonderful dedicated dancer from Cyprus. Her speciality is American Tribal style, but she always studies oriental dance as well. She is a certief teacher in ATS and is one of the ATS pioneers in Amsterdam. She is teaching her weekly classes in the Heartbeat Dance Studio and is also a teacher of the Heartbeat of Bellydance School.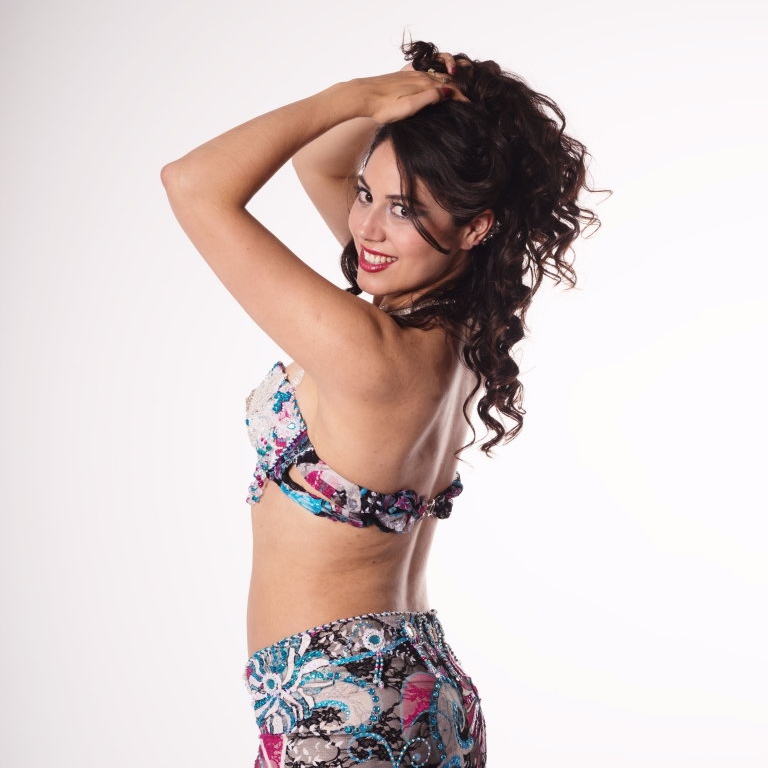 In May 2005 I completed the World Dance Teacher Training at SKVR in Rotterdam, in addition to obtaining my Master's degree in Culture, Organization & Management at the VU University in Amsterdam. I wanted to dance!The best contribution I can make is to introduce women and men to the aspects that this dance entails: Telling a story with your body and music through femininity, self-confidence, pleasure in dancing and movements and also a bit of sensuality!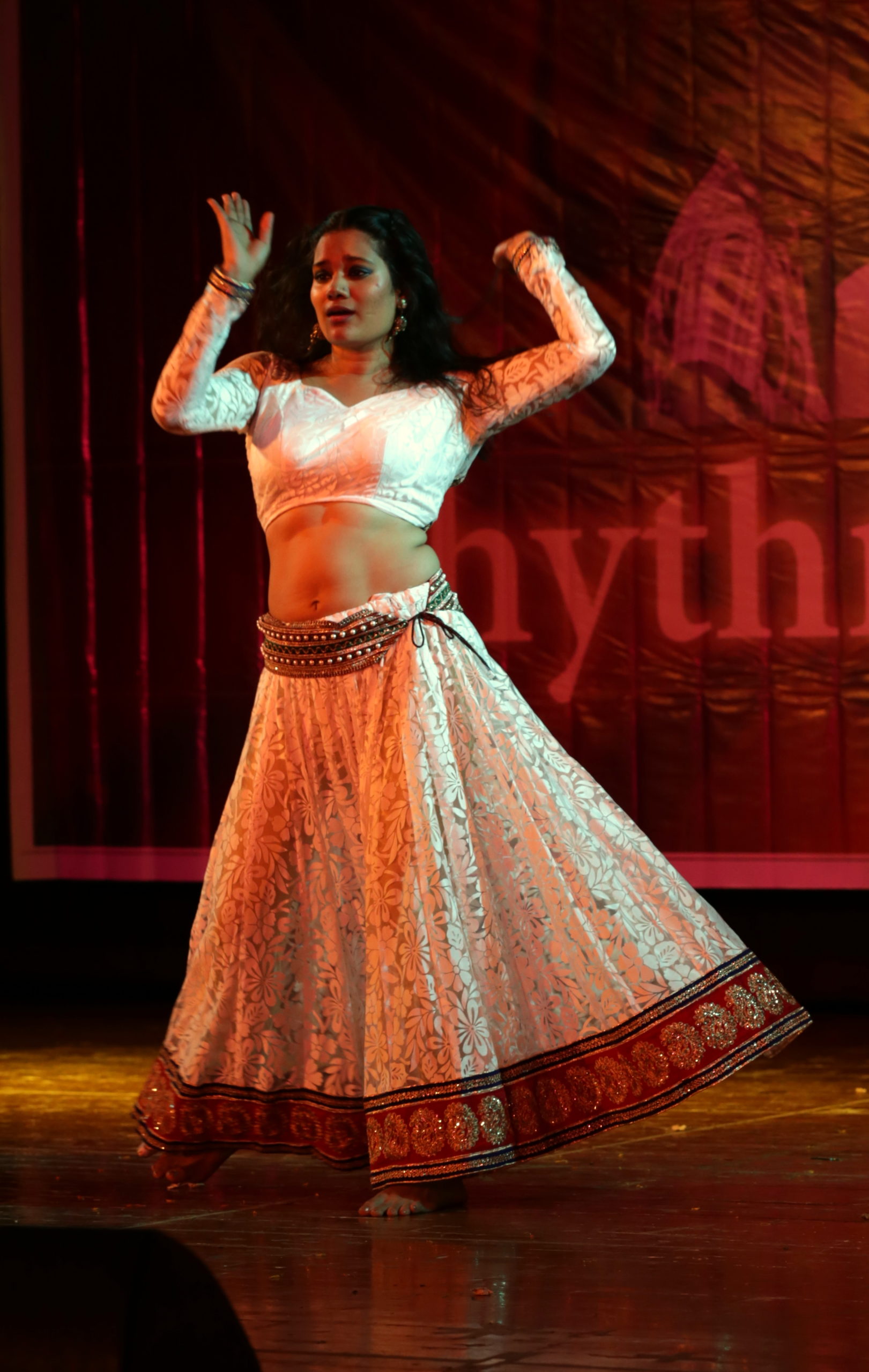 Attention: There are strict corona meassures in the studio. There is only a number of maximum 10 people allowed in the studio. You need to reserve your spot to be sure there are not too many people in the class. Keep a distance of 1,5 meter. When you arrive please use the desinfection gel and come already dressed in dancing clothes. In case you have symptoms of the corona virus please stay home. We have open windows that bring in fresh air.