The Bellydance Geek event with Shahrazad!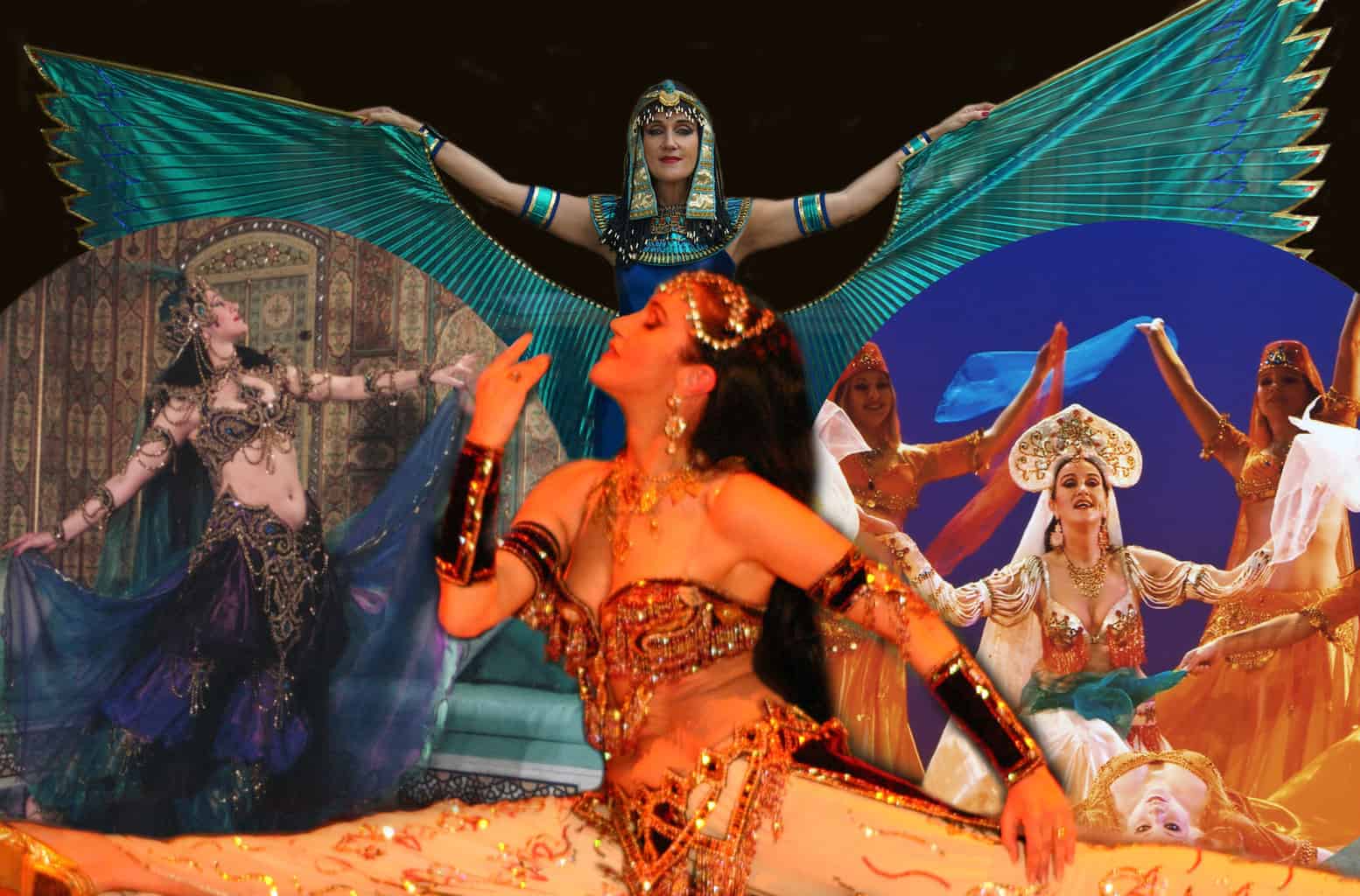 Lecture part 2: The development of Oriental Dance after 1900
 After the first fascinating part of van Shahrazad's PowerPoint presentation in June
2017 we are looking forward to the following episode, in which we shall learn more
about the revival of the national cultural consciousness in the Arabic countries before
and after their independence; the flourishing of art in music, song and dance; how the
international film industry influenced Oriental dance performances; how dance
developed from being a neglected and sometimes even illegal background
phenomenon to a celebrated art form and symbol of liberty.
Besides encountering the famous stars of the oriental countries such as Badia
Masabni, Mahmud Reda, Tahia Carioca, Samia Gamal, Nagua Fouad, Zohair Zaki,
Fifi Abdo, Dina, Raqia Hassan and others, we shall discover the expansion in all
directions of the globe, where dancers of all nations discover, master, modify,
develop and glorify the oriental dance in so many ways!
Lecture on Saturday September 23rd 2017
20:00 – 22:30
 The renowned oriental dancer Shahrazad Diallo-Huisman, will give the second of a series of lectures. It will be an exciting one-hour PowerPoint presentation, in wich she will tell about the developement of bellydance after 1900 until now.
Shahrazad is living in Cologne Germany. She has been teaching and performing since 1980 worldwide. Her students and friends call her the walking encyclopaedia of oriental dance.
This night there will be drinks, finger food and the opportunity to perform at the open stage in an intimite setting.
Workshop on Sunday afternoon the 24th of September 2017 
13:00 – 16:00
 You can experience for yourself the different styles that have been dealt with in the Saturday night lecture. In this compact workshop you will discover and practise typical movement schemes: steps, arm/hand moves/positions, torso expression, use of space, etc. but most of all the integration of the inner spirit of these particular styles. Each part will about 30-40 minutes long.
1) Arabic Andalusian Dance and Muwashahat  2) Characteristics of and differences between Baladi, Raqs Sharqi and Lyrical  3) The four famous Egyptian singers and Oriental dance   4) The "Tribal" phenomenon
17 Euro
Lecture Night
September 23rd
20:00 – 22:30
45 Euro
Workshop
September 24th
13:00 – 16:00
55 Euro
Workshop + Lecture
September 23rd + 24th
* Tickets are non refundable.
Open Stage spots are sold out.
Heartbeat Dance studio, Nieuwe kerkstraat 126 A