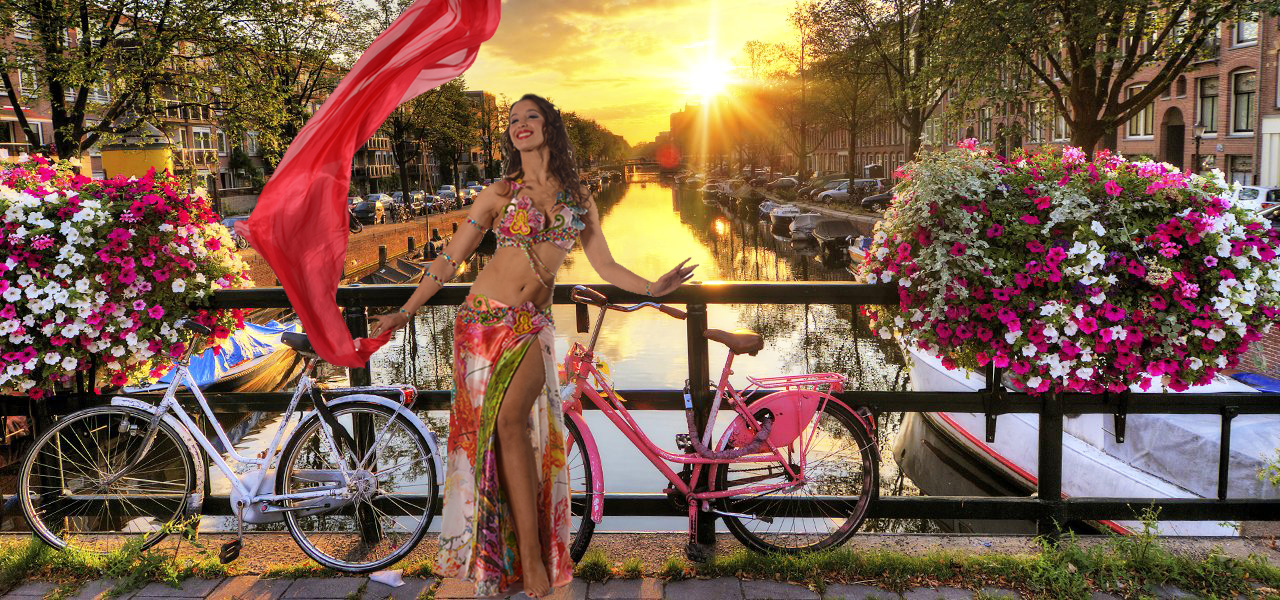 Summer Bellydance School
This summer I have created a very special program for you. I have invited 4 guest teachers to share their wonderful expertise with you. I will also teach a number of workshops. Most of the workshops will take place in July and some in August. Enjoy and xx Aisa Lafour.
Location:
Heartbeat Dance Studio, Nieuwe Kerkstraat 126A, Amsterdam
* Summer workshops are included in the H.O.B memberships!
In July there are regular classes + Summer workshops.
In August there are only a few summer workshops.
A single workshop
35 euro
Book your single workshops in the schedule below.
Summer Membership
100 euro (includes all summer workshops)
Unlimited workshops + regular classes:
Purchase a 3 month membership for 150 euro to attend all summerworkshops and regular classes.
July 7
11:00 13:00
Mystical veil dance
Aisa Lafour
July 7
13:30 15:30
Body & Arm expression
Marcia Nuriah
July 15
11:30 – 13:30
Drumsolo technique
Badra Falak
July 21
11:00 – 13:00
Oriental Rhythms + Shimmies
Aisa Lafour
July 21
13:30 15:30
Latin Oriental
Triana Moreira
July 28
11:00 13:00
Bellydance Godesses Mandala
Aisa Lafour
July 28
13:30 15:30
Tahitian
Badra Falak
August 21
19:00- 21:00
American Tribal Style
Themis
August 22
19:00- 21:00
Tribal Style combo's and drills
Themis
August 24
11:00- 13:00
Oriental routine + veil
Triana Moreira
August 25
13:30- 15:30
Ballet for Bellydance
Marcia Nuriah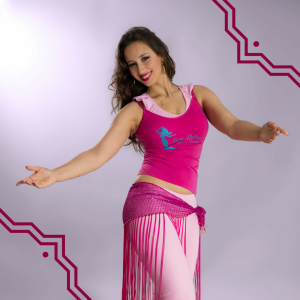 Aisa Lafour is the founder of the Hearbeat of Bellydance school where she passionately teaches her weekly bellydance classes. She has won numerous dance awards and has travelled world wide to teach and perform.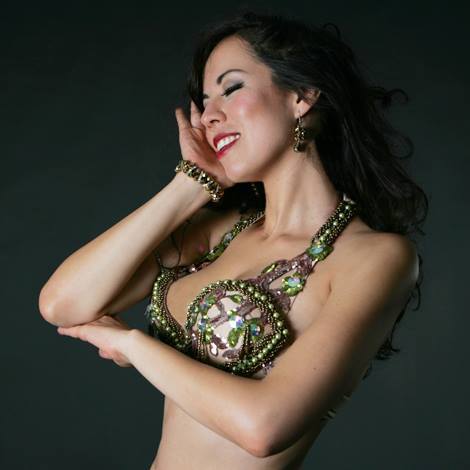 Badra Falak is a passionate dancer and heartful teacher. She has been a student of Aisa Lafour and has been part of the showteam Deyy el Amar. She also has studied Oriental dance with Hassan Khalil. She has won the Benelux Championships and won the first place on the Crazy Nights festival in Cairo. Badra began Hawaiian and Tahitian dance at the age of 3 and nowadays she is teaching both Oriental and Tahitian dance. She has her own Bellydance school based in Breda.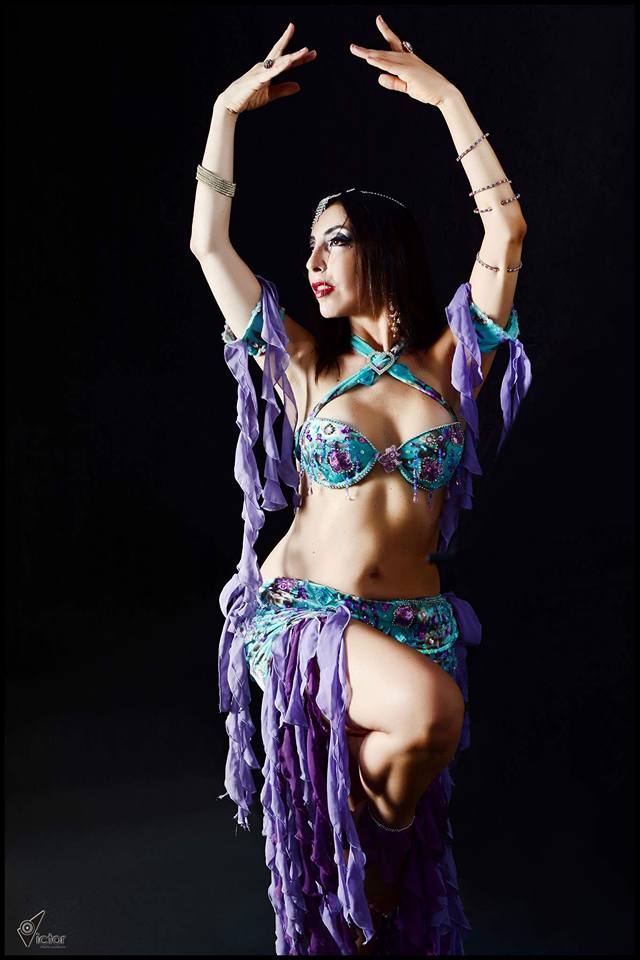 Marcia Nuriah is a dancer from Brazil with a strong background in ballet. For many years she had her own bellydance dance school in Brazil, until she moved to the Netherlands. Now she is aprt of the Heartbeat of Bellydance school in Amsterdam. She organizes a yearly Bellydance festival in Bauru Brazil.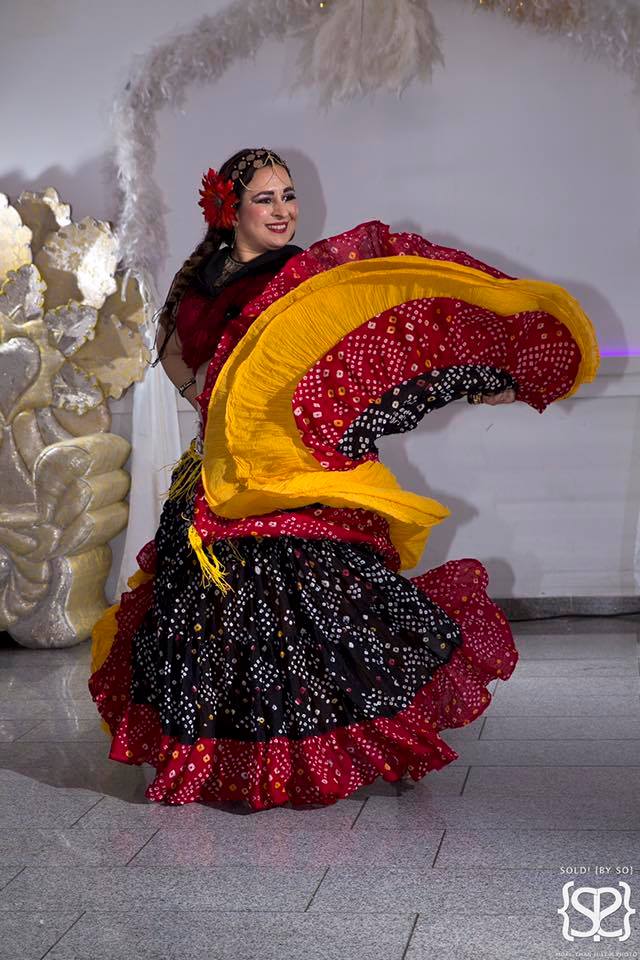 Themis is a wonderful dedicated dancer from Cyprus. Her speciality is American Tribal style, but she always studies oriental dance as well. She is a certief teacher in ATS and is one of the ATS pioneers in Amsterdam. She is teaching her weekly classes in the Heartbeat Dance Studio and is also a teacher of the Heartbeat of Bellydance School.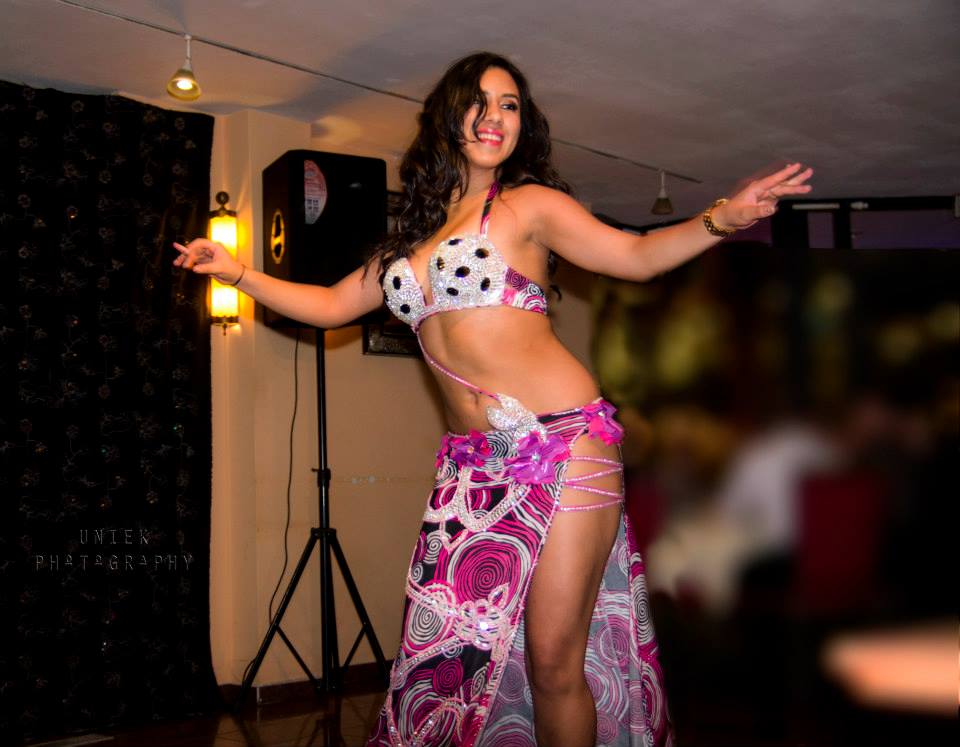 Triana Moreira is a fantastic dancer from Mexico. She has been a student of Aisa Lafour and has been part of the showteam Deyy el Amar, with whom she has done numerous performences. She is a great technical dancer and she knows how to captivate her audiences. Apart from oriental dance she is also a natural latin dancer, dancing with the pure latin feeling of her roots. Triana is sharing her time between Mexico and the Netherlands.